When it comes to muscle growth and cell repair, protein plays an essential role. Not only do proteins provide essential building blocks to promote cell growth and help repair muscles, but they are essential in regenerating cells which have been destroyed for a variety of other reasons.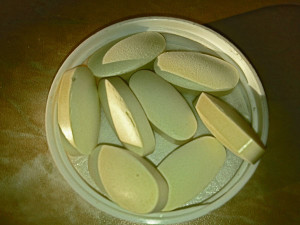 Perhaps one of the most essential amino acids for cell growth, regeneration, and repair is Valine. This essential chain amino acid is highly effective in helping the body to regenerate and recuperate.
Derived mainly from meat, soybeans, and legumes, this amino acid is abundant in the core of protein molecules and can be consumed through eating proteins high in this type of amino acid or through taking a valine supplement.
What Are The Benefits Of Valine?
The benefits of valine, also known as L-valine, are countless.
Valine as a supplement is a great way for bodybuilders to help recover after a particularly strenuous workout.
This powerful amino acid is responsible for helping to repair torn and broken down muscle fibers so they can be bigger, stronger, and firmer.
Aside from helping in muscle repair and regeneration, valine has also shown promise in helping to repair damage some had previously thought as irreversible.
Liver damage from alcohol has been shown to be improved with doses of valine supplement.
Brain cells have also been shown to regenerate when there is an abundant supply of valine.
This chain amino acid is wonderful for an immediate source of energy within the muscles, and is burned easily instead of glucose.
It also helps to stabilize nitrogen within the body, making the removal of waste from the cells and the system more effective.
Are There Any Side Effects To Taking Valine?
There have been some side effects reported from taking too much of this supplement. For most, side effect are mild, and typically resemble that of taking in too much caffeine. A jittery, nervous feeling is most common.
A skin-crawling sensation and hallucinations have been reported in those who take extremely high doses of valine. For people who suffer from liver disease or kidney disease, a physician should be contacted before beginning any valine supplements.
What Are Some Food Sources Of Valine?
Almost all food protein sources contain valine:
are the most abundant, though there are some plant sources which have a high amount of valine.
Some dairy and nuts are also an excellent source of valine. L-valine can also, of course, be taken as a supplement.
Example of supplement containing Valine is GenF20 Plus (read the review) – and this is not only Valine supplement this product is mixture of great health ingredients that will make you feel better and will even boost your HGH release!
Valine or L-valine is one of the essential chain amino acids which is responsible for regulating the removal of nitrogen and wastes within the body.
In addition to nitrogen stabilization, valine is also highly responsible for providing an immediate energy source to the muscle cells. Rather than burning glucose, valine can be used for quick bursts of energy.
This amino acid is also beneficial for muscle and cell regeneration, growth, and repair. Beneficial to not only body builders, but patients who need to repair or regenerate other cells in the body; valine is a natural, safe, and effective means of promoting cell growth.