The human being has been searching for the Fountain of Youth since the dawn of time. Explorers left Renaissance Europe in search of a magic portal which gave eternal life. Instead of finding the Fountain of Youth, Ponce de Leon found the Caribbean Islands, Puerto Rico, and Florida.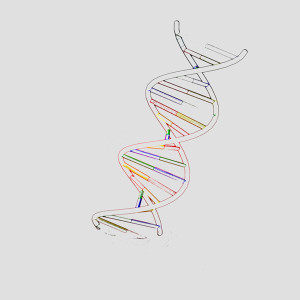 While we gave up on the literal idea of a fountain of eternal health and eternal youth a long time ago, many of us have still not lost all hope for some sort of miracle that would keep us looking, feeling, and acting younger than we actually are. It seems the answer has been quietly lying deep within all along, and it is known as telomeres.
What Are Telomeres?
Telomeres are a sequence of DNA material found at the end of a chromosome. These protein strands have been equated with the plastic tips on the ends of shoelaces that protect the string from shredding or fraying. The same can be said for telomeres.
They protect the chromosome strands by adding a layer of protection at the end of the strand that prevents the genetic material from becoming broken or damaged during division and reproduction. Thus, they are thought of as disposable buffers which allow the chromosome to divide without damage.
What Does Telomerase Have To Do With Aging?
It has been shown that as people age, the telomeres which were found at the end of the chromosomes begin shortening. Once the telomeres are eliminated from a chromosome through repetitive division or reproduction, the chromosome then becomes senescent–the act of becoming inactive and then dying.
It has been theorized that telomeres actually put a limit on how many times a cell can divide, thus puts a timeline or age span on the human body. Recently, geneticist Richard Cawthon discovered that shorter strands of telomeres have been associated with shorter life, though it was impossible to determine if the shorter strands of telomeres were a result of aging or the cause of aging.
What Is The Connection Between Telomeres and Cancer?
When chromosomes divide or reproduce, the genetic material can stick to other strands. This causes a "scrambling" of genetic material of sorts. This scrambling, then, causes cells to divide abnormally and has been linked to certain types of cancers.
Introducing telomerase to cancer cells actually made these cells immortal, meaning they may have actually stumbled upon a cure for cancer inadvertently–if they can remove the telomerase from cancer cells, there is a good possibility the cells would grow old and die.
What Do Telomeres Mean For Anti-Aging?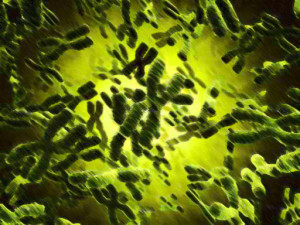 There is hope that harnessing the power of the telomeres and introducing them to healthy human cells would lead them to immortality, as well. If it made cancer cells immortal, it makes sense to draw the conclusion that human cells could also be maintained indefinitely through telomeres.
There is some hope that telomeres could also prevent normal, healthy cells from aging altogether, thereby truly finding the fountain of youth deep within the body. Telomerase has shown to keep human cells dividing far past their normal limit within the confines of a controlled laboratory environment. Does this mean they can be introduced to healthy humans to keep their cells alive and functioning well for longer?
What Causes Aging?
The main cause of aging is known as oxidative stress. This is why, in recent years, there has been such commotion surrounding foods and products that are known as antioxidants and superfoods. These foods and products have shown to reduce the amount of oxidative stress on the cells, and thereby are known to slow down the signs of aging.
Oxidative stress essentially causes damage to DNA, but antioxidants are known to protect this damage from occurring. Telomeres are considered the ultimate antioxidant in that longer chains of telomeres protect the DNA strands for longer periods of time, leaving chromosomes and cells intact for far longer than people with shorter telomere strands.
The Consensus:
Telomeres are both an anti-aging miracle AND a scientific breakthrough. The discovery of these strands of genetic material has led to significant breakthroughs in anti-aging research, and may have, inadvertently, led to a cure for cancer. Only time will tell whether the discovery of these telomeres will help increase the human lifespan from an average age of 76 to 100 years or beyond.